Templeogue Tennis Club has a thriving Junior Section, encouraging all juniors to participate in the social and competitive tennis throughout the year.

Tennis & MultiSport

Summer Camps

LEARN - PLAY - FUN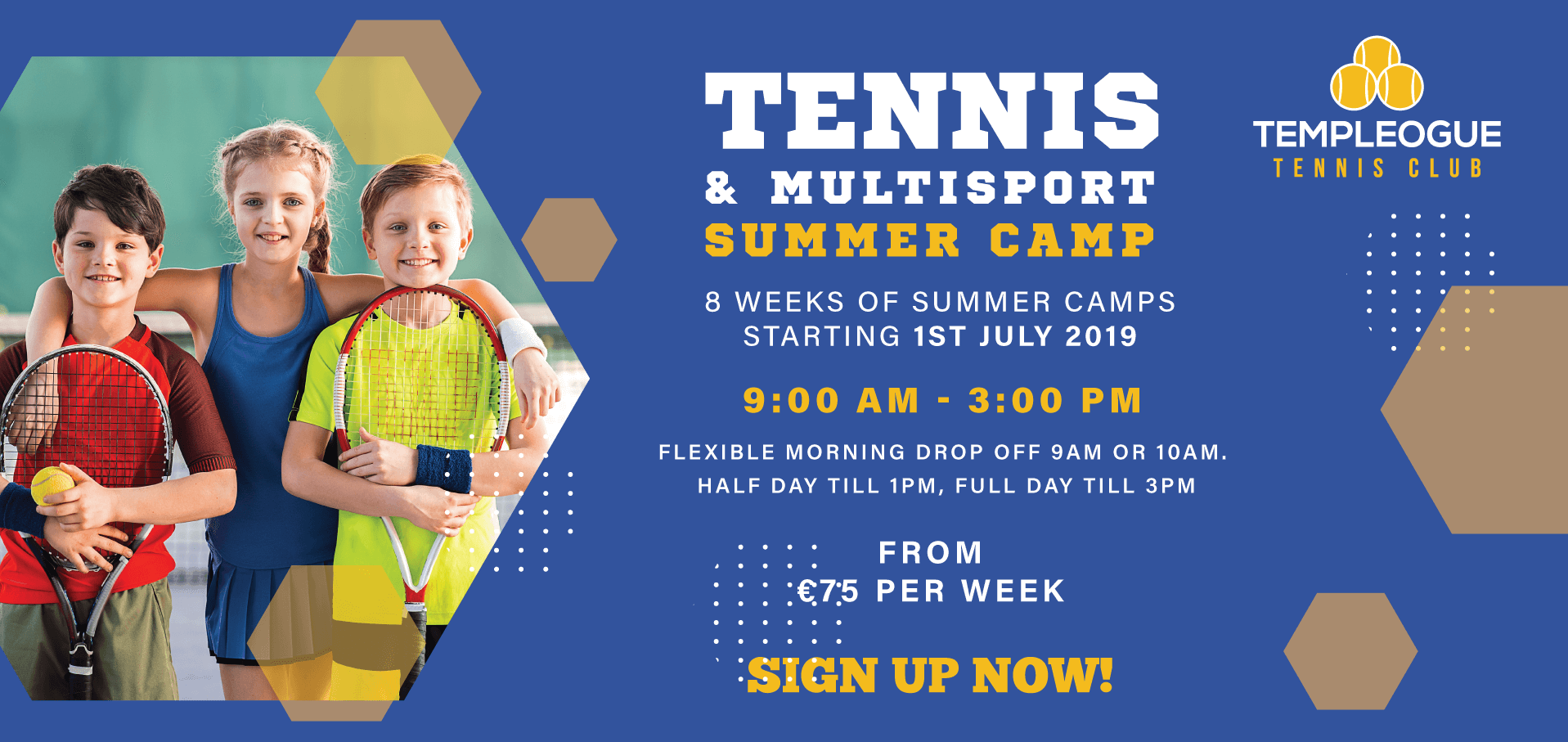 Our summer camps are open to Members and Non Members - there are limited places so book as soon as you can to ensure your place(s). 8 weeks of summer camps starting 1st July 2019 - from 9 am to 3 pm.

We have flexible times to suit everyone:
Flexible morning drop off - 9 am or 10 am
Half Day to 1 pm or Full Day to 3 pm
9 am to 10 pm Supervised Fun, Full Camp starts at 10 am

Ages 5+ (And attending primary school)

Costs per week per child:
Members Half Day €50 / Full Day €75 / Supervised Fun Additional €10
Non Members Half Day €75 / Full Day €95 / Supervised Fun Additional €15

You will need to bring: Racket, a drink, packed lunch, sun cream, hat and a raincoat (Raincoat hopefully not needed - fingers crossed for sunshine!)

Your place(s) is not fully confirmed till you have made your payment.



BOOK SUMMER CAMP
The date has been set for the Junior Championships 2019 for week commencing 26th August. This is an important week for our Juniors and marks the end of their summer.
This is a chance for all our juniors to showcase their hard work and dedication they have put in over the year with their coaching and social tennis.
All queries regarding our Junior Championship should be directed the Junior Committee using
ttcjuniorcommittee@gmail.com