The bar in Templeogue Tennis Club is an integral part of the club's social life. The bar is open from 5 pm week days and from 12 pm weekends. The relaxed atmosphere provides a great place to meet with old and new friends.

The huge success of our members bar is that is run by members who are volunteers, in fact 98% of the club is run by volunteers which is a further huge success of Templeogue Tennis Club. To be part of this success any member once over 18 can volunteer in the bar. The roster is over a 4-week month so that means doing the bar only 12 times a year.

(Pulling a brilliant pint is a skill in itself but don't worry a bit training is provided )

The club is indebted to the generosity of the volunteers who man the bar roster so faithfully each month.

If you wish to get involved please contact our Bar Manager Peter Kavanagh or the Club Manager Vinny Baston on 01 4902760 who would be more than happy to provide you with all the information you need.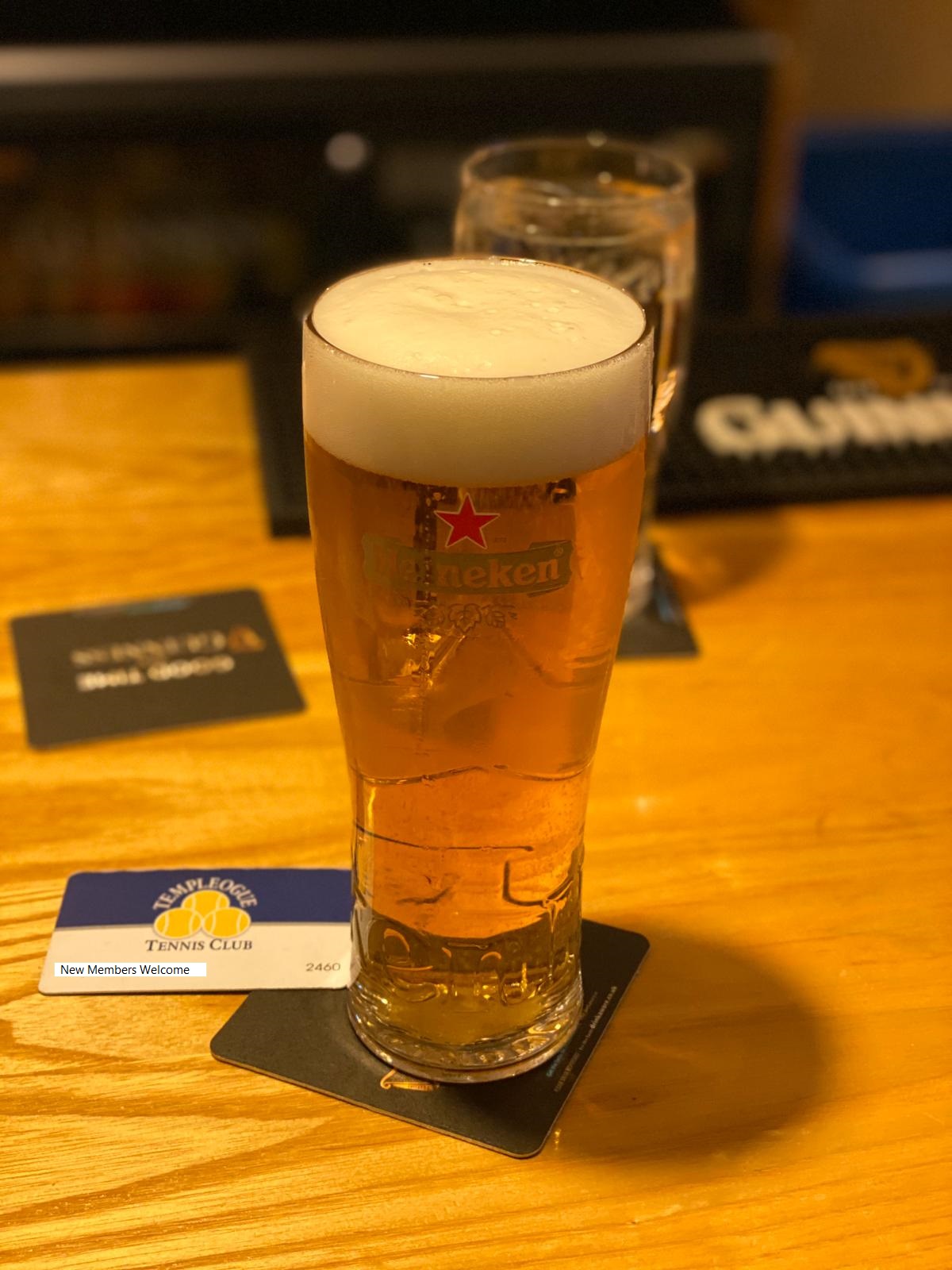 Keep an eye on the club emails, screens and social pages for information on events in the Bar.