Senior
Senior Coaching
New Term Starts Monday 11th September 2023 - 6 Week Term
Booking online is the preferred method of booking. If the session you wish to book is full click the waiting list so the coaching team will know if there is a need for extra sessions which they will try to schedule.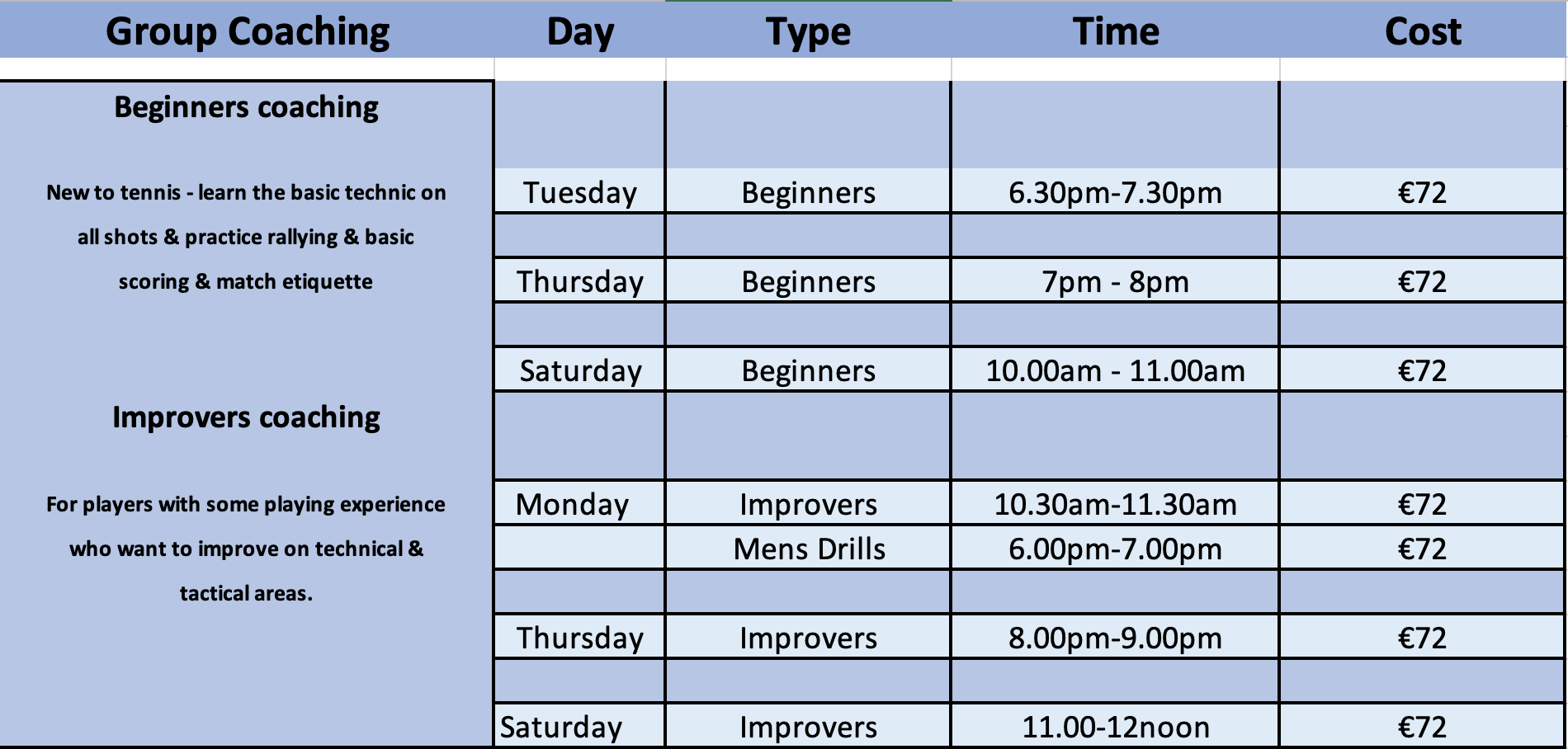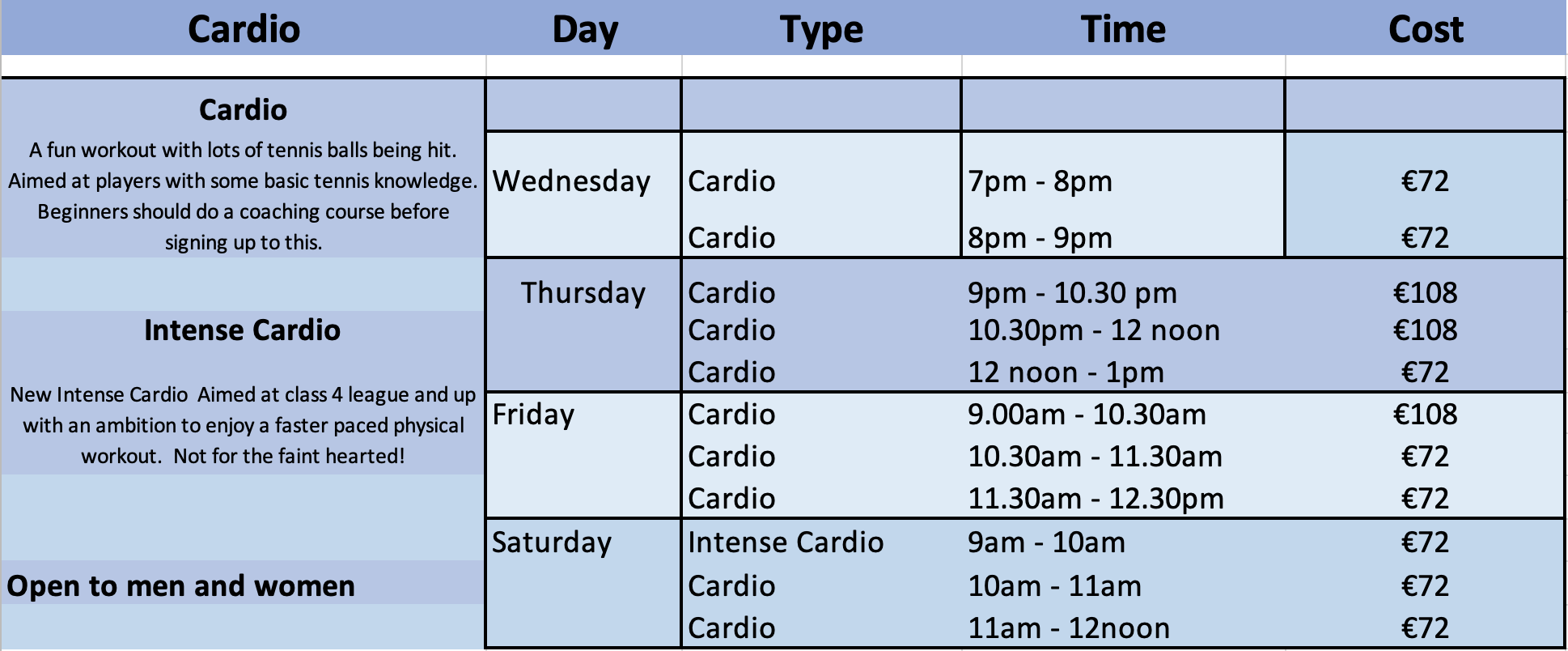 Click Here for Booking on SmartClub
Programmes
Our Templeogue Tennis senior tennis programs are designed to help players at all levels develop a higher level of play while integrating and developing long lasting friendships in the club.

We offer something for all levels starting with our Beginners/Improvers classes, League Clinics, Drill Sessions and Cardio Tennis.

In the lessons the players will learn the fundamentals on each stroke, reviewing and the proper technique and how to apply it in a tactical game situation. Lessons are the perfect way to really build a solid foundation for your entire game.

Beginner/Improver
This session is designed for players new to the sport or returning to the sport i.e. played in school and when Wimbledon is on TV 😊. You will be introduced to the rules, scoring and positioning in singles and doubles play. A basic introduction to all strokes (serves, volley and groundstrokes) will be taught focusing on impact point and proper court positioning.

By the end of this coaching session you will be comfortable in starting and playing points using the serve and return.

Intermediate/Advanced
These coaching sessions are designed to give players a greater tactical understanding of the game while recapping on the necessary technical areas. By creating patterns using repertoire of shots taught in our beginner clinics, players will begin to dominate opponents with increased ball control and spin in 'full-court' situations including baseline, serve and return, approach, and net play.

Drill Sessions
Our Tennis drill sessions are a great way to get a lot of repetition on each stroke and build confidence. The drill sessions are designed to put players through intense physical workouts with an emphasis on holding good technique. The drill sessions are high paced and physically challenging. The drills are a perfect way to take your game to the next level.

League Training & Clinics
Throughout the year we run league training sessions with focus on the tactical aspects of the game. This helps to build confidence on a particular area or tactic and unite league teams. Each lesson will have a different theme and you will learn the mechanics and proper execution of the theme of the week. Example of themes:

The Zones | Transitional Work | Using the Serve | The Return | Doubles – basic patterns | Doubles – Interception

Covering in Doubles | Moving with your partner | Matchplay & Rituals

Cardio Tennis
This is the ultimate program to burn a lot of calories and work up a great sweat!! Players in this program will be put through intensive drills building confidence on each stroke through lots of repetition. This program is open to all levels of play and we even run beginner/improver cardio. These sessions will get you tournament tough and match ready. Our Cardio program is very popular so book early! Make sure you bring a water bottle.