And that's a wrap!!! 8 weeks of sold out summer camps - full of fun, friendships & memories. 640 children made up of members & non members enjoyed tennis with us this summer. Templeogue Tennis Club is 100% committed to growing the game of tennis & creating greater access & opportunity for everyone. We are aware that it takes a lot of courage to join a new sport or camp & we make it our mission to make you feel very welcome.
A huge thank you to all involved in making our camps a success. The coaches, & assistants for the endless energy patience & willingness to work in crazy busy circumstances. The amazing teen volunteers, to give your time so generously, it was a pleasure to watch you grow & learn with us. To the club & office team for all the juggling & organizing to make it work each week!

Kathryn Leonard, Templeogue Tennis Club, Head Coach

A special thank to all that came without you the camps would not have been the success they were. It was so gratifying to see the same children week in week out. Looking forward to welcoming you back next year - keep a watch for the member Halloween and Easter camps.
To fully understand how special the camps were this year, you must listen to what 9 year old Bobby had to say:
Special thanks to our sponsors CaptivaPOS our t shirts went down a hit every week.
Camp after party BBQ time now & don't forget our 24hr charity marathon kicking off at 8pm with our new Head of performance Colin O Brien, James Cluskey & our wonderful Templeogue Tennis Club players 💜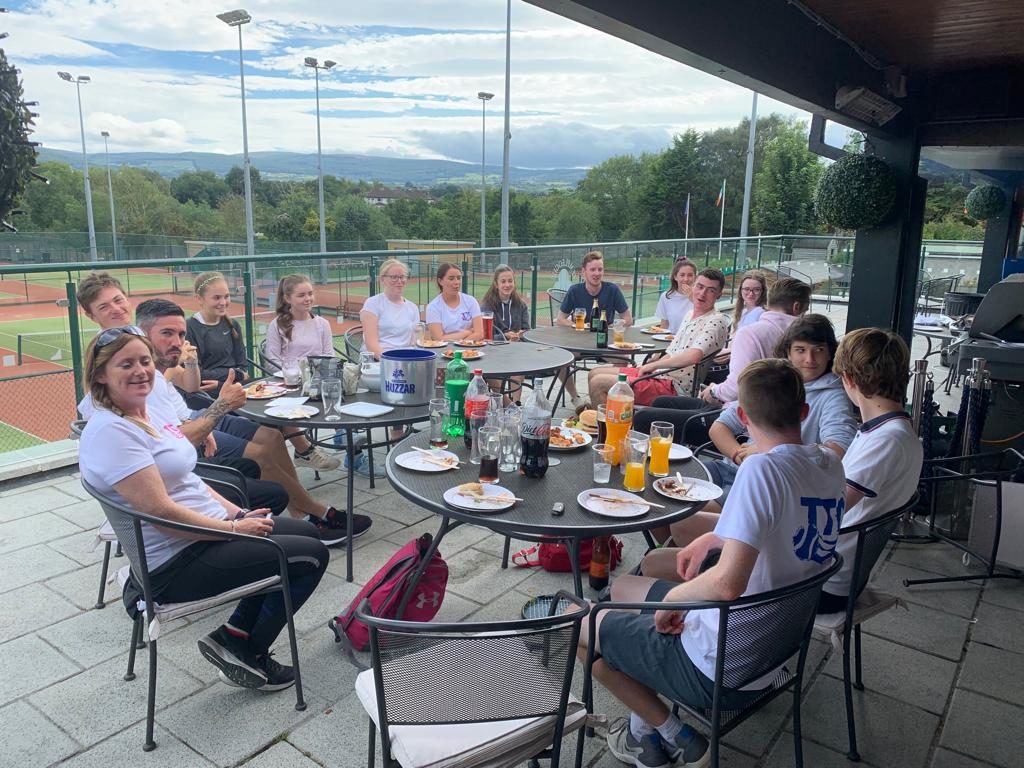 #focus #drive #succeed #together #billytheballdog #leothelion #capturetheflag #boombox #waterfights #letsplaytennis