The Christmas Party was a fantastic Success - a very big thank you to all that made the day extra special.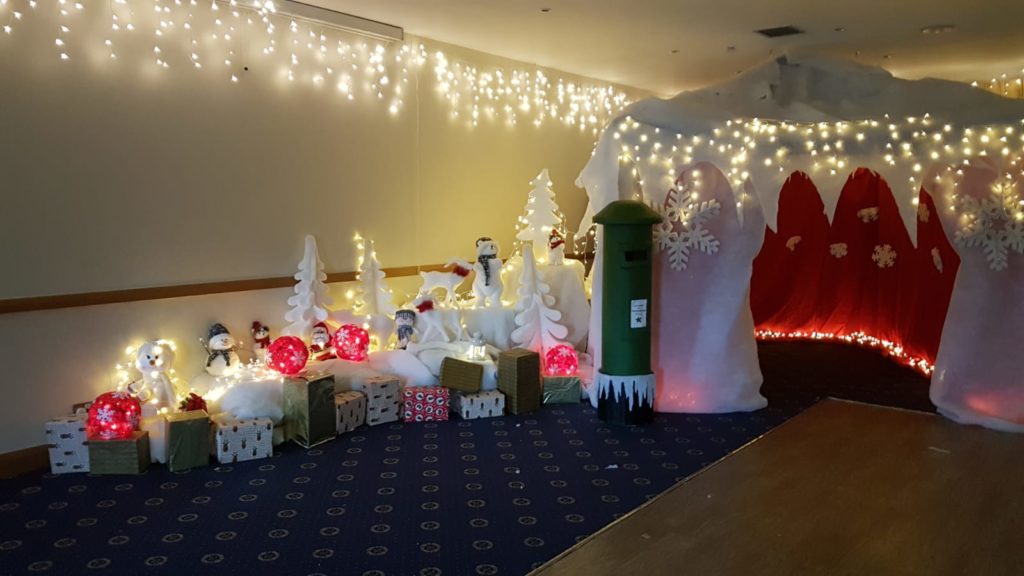 The preparation for the Junior Christmas Party starts weeks before the day and involves a large number of people without their time, ideas and team spirit - the day would not be so special in our calendar of events for our juniors and families.
This year our Santa's grotto is the creation of Gillian, Lynda, Leontia and Anja. It looked fabulous and was just lovely to be able to step into Santaland and tell the man himself what you want for Christmas as well as take that all important photo for the memories and future 21st.
Everyone gets a ticket to visit Santa and they get a free treat at the tuck shop which was expertly managed by the dynamo duo Lorraine and Muireann.
Our bar manager Peter's sound check meant we were able to hear Santa's sleigh bells as he arrived promptly at 2pm in style and with his four senior elves Saoirse, James, Luke and Harshita. Our senior elves help Santa give the children their presents and give out more goodies to the party goers. The senior elf position is highly sought after amongst our junior ranks, so we created junior elf positions to help out with the Tuck shop - this year it was run expertly by Amy, Zoe and Juliette.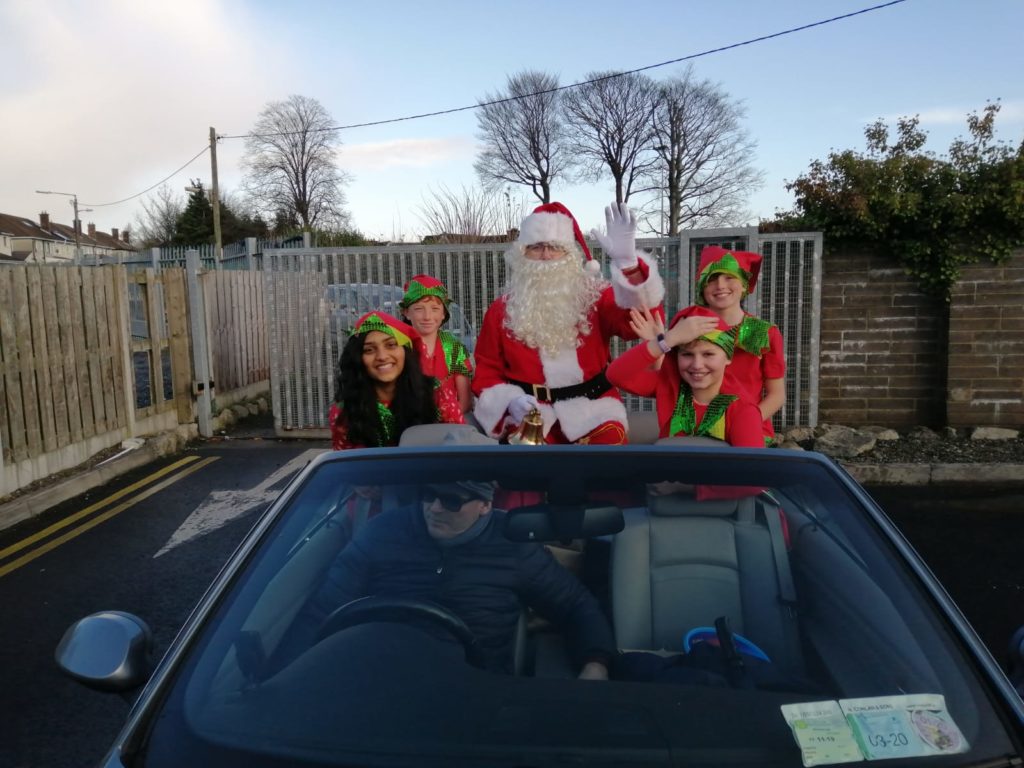 Santa saw over 172 children this year and the elves are working very hard to get their orders made up in time for Christmas Eve.
During the afternoon Saoirse and her face painting elves from Party Animals entertained the children while dome Tennis with the boom box was also being run by Amy and Sophie.
Meanwhile in the bar the big kids (adults) enjoyed mulled wine and mince pies as preparation for the family quiz that took place later in the afternoon. Thanks to Michele for diligently keeping the stocks flowing.
The family quiz ran by our very own Men's Captain Michael and aided by Clodagh and her elves was a 'roaring' success. The quiz took place in the members bar but aired all over the club house with our under 4s in the function room yelling out the number of colours there are in a rainbow.
Here is a video summary from the day
There has been a number of people mentioned above but there were so many that helped on the day, in the prep and afterwards so bualadh bos to all of you:
Michele, Clare, Clodagh, Elaine, Fiona, Justyna, Nicola, Pamela, Garrett, Niamh, Damien, Muireann, Lorraine, Amy, Sophie, Emma, Peter, Michael, Monica, Gillian, Anja, Lynda, Leontia, Eilish, Paul W, Kevin, Vinny, Paula, Mary, Susanne, Paul S, Barbara, the man himself Eddie - and our elves Saoirse, James, Luke and Harshita.
Wishing you all a very Merry Christmas and here's to a great 2020 together.