Every time we open the paper these days we see dire news about biodiversity loss.  Enough to make anyone despair. The good news is that we can do something positive to improve the situation, in particular in our own gardens. No matter how small our garden we can create habitats for our fellow creatures and enjoy the plants and flowers on which they and we depend.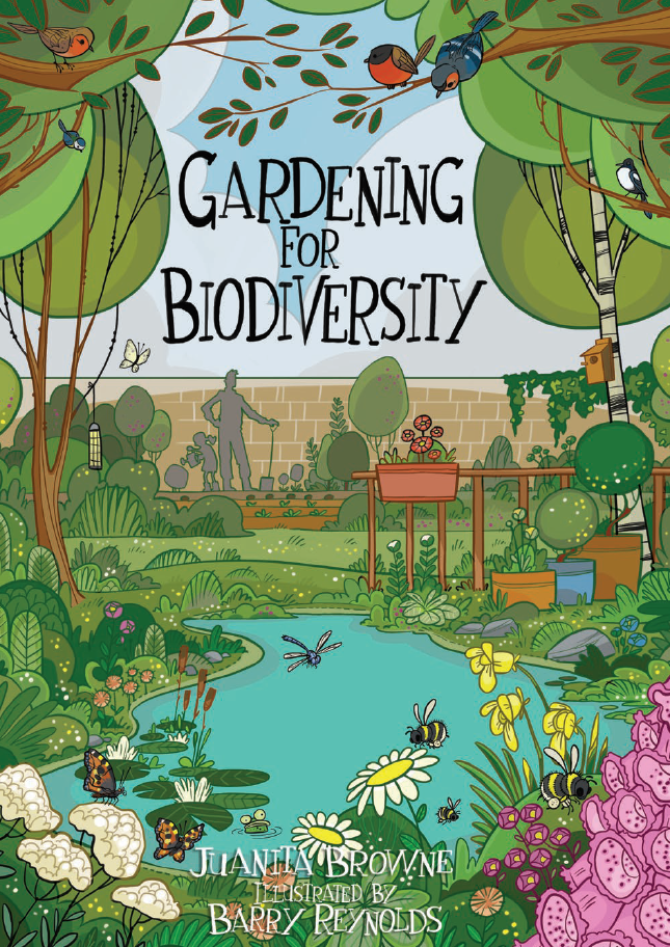 Gardening for Diversity, written by Juanita Browne and beautifully illustrated by Barry Reynolds, is a colourful and accessible booklet full of ideas for gardens big and small.
Produced by Local Authority Heritage Officers across Ireland, it can be downloaded as a PDF here or a free hard copy can be ordered from local authority offices.
Ten chapters guide the reader through a range of projects from the simplest of
actions like not being too tidy in the garden, creating an insect hotel by stacking a few logs together to more ambitious tasks demanding a little more effort, like creating a pond or installing some bird or bat boxes. There is something for everyone.
The checklist on the final page gives an idea of the topics covered:
Checklist
1 For the birds: (food, water, shelter)
2 Wildlife lawn /wildflower patch
3 Bee & Butterfly-friendly plants
4 Untidy corners (nettles/bramble/compost heap)
5 Log pile
6 Plant Native Trees
7 Native hedgerows
8 Natural Road verge
9 For the Bats
10 Wetland area (Wildlife Pond/Bog Garden)
There are over 2 million domestic gardens in Ireland. Every garden is important including yours!